Photo Albums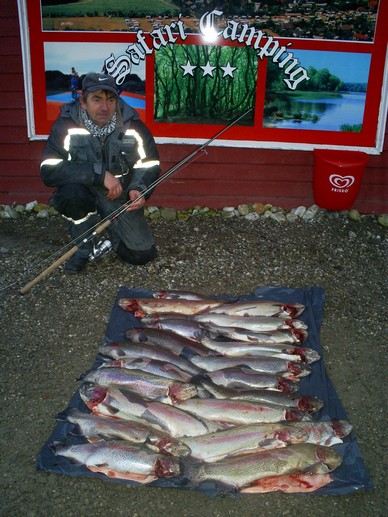 Good catch from local fishing
In Willestrup fishing you'll find fish of the highest quality, rainbow and brook trouts, atleast 1kg up to around 8 kg, tables and benches, toilet facilities, cleansingtable with running water are just some of the facilities placed around the lake - short and sweet, nice and orderly and a very beautiful sight just few minutes by car from Safari Camping.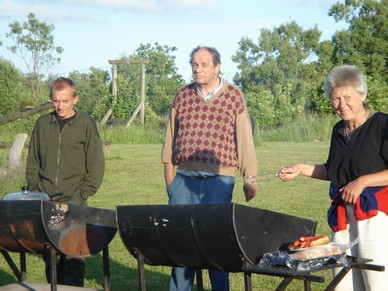 Sankt Hans på pladsen.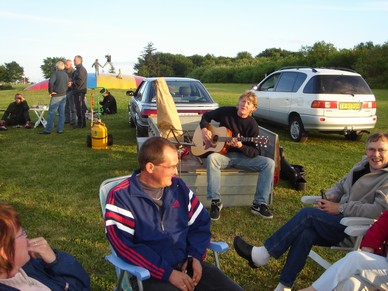 Sankt Hans på pladsen.
Musical appeals by the fire.
This evening there was a great mood around the fire, because our camper Peter Martinussen where playing on his accoustic guitar -- Including the Bob Dylan classic "Hey Mr. Tambourine Man". Thank you Peter!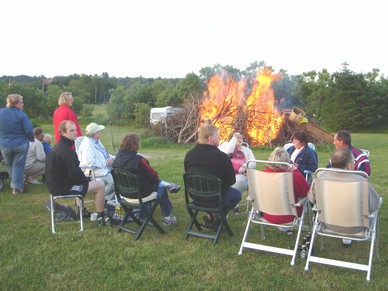 Sankt Hans på pladsen.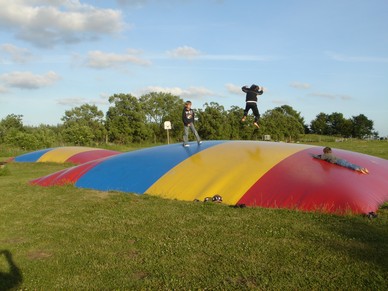 Vinter 2005.
Tour with sausages
Tour with sausages!!
With sausages in the backpack, the attendants go in a flock to one of the forests many places where bonfires are allowed. A bonfire is lit and the sausages are frying in the flames, the attendants are singing a few songs. A 25-year-old tradition of Safari Camping, to be held a few times a year.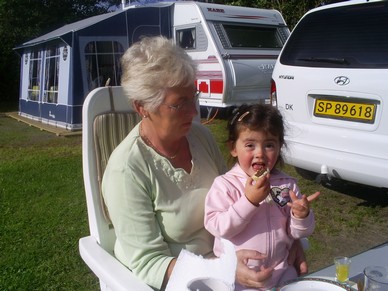 Generations meet and spend hours together at Safari Camping.